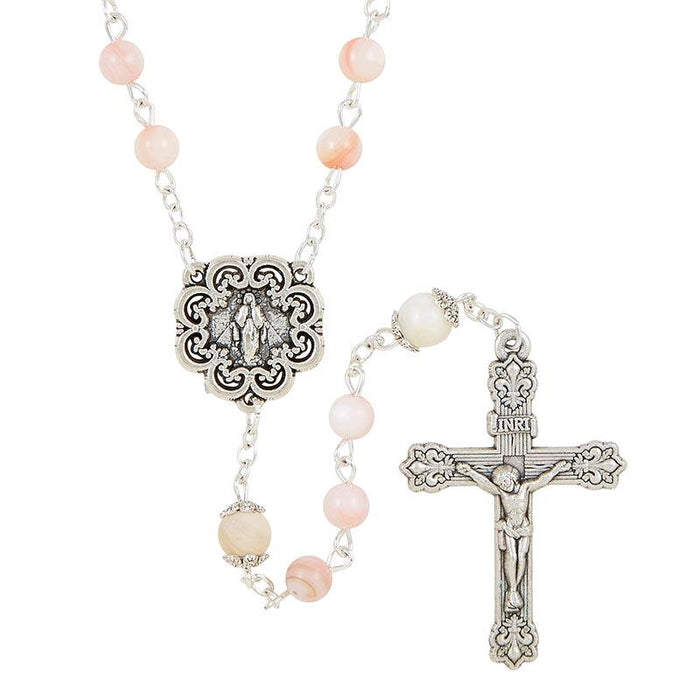 Pink Glass River Pearl Rosary
Sold out
Original price
$24.95
-
Original price
$24.95
Availability:
Out of stock
Delivery
Arrives within 5-7 Business Days U.S. Standard
Express options available at checkout
Introducing our exquisite glass river pearl rosary, delicately designed to captivate and enchant. 
Each rosary is meticulously crafted with a palette of subtle, soothing colors, evoking a sense of tranquility and grace. The gentle hues of the glass river pearls create a mesmerizing visual appeal that is sure to leave a lasting impression.
For added convenience and thoughtful presentation, each rosary is accompanied by its own matching organza drawstring bag. This charming packaging ensures that it's ready for gifting, making it a perfect choice for any occasion. Additionally, the compact size and portability of the bag allow you to carry this cherished rosary wherever you go, providing comfort and solace whenever needed.
Experience the joy of giving with these remarkable glass river pearl rosaries, designed to touch the heart and elevate the spirit. Delight your loved ones with a gift that embodies beauty, serenity, and devotion.
Standard shipping delivery speed of 5-7 business days
Expedited shipping options are available at checkout
We have a 30 day returns policy that can be found here